Does daily intake of Cialis cure ED?
English Column List
English Page List
【Does daily intake of Cialis cure ED?】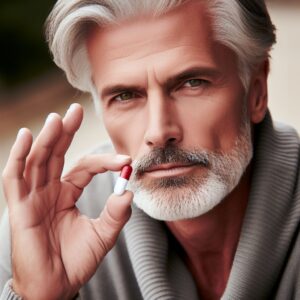 Cialis (Tadalafil) is the only known ED medication that is effective with regular daily intake of one tablet. Unlike Viagra (Sildenafil) or Levitra (Vardenafil), which do not produce sufficient results with daily intake, Cialis demonstrates significant ED treatment effects within approximately 4 to 5 days. With this dosing regimen, there is no need to time the intake based on sexual activity or take it hastily before the act. Additionally, Cialis is known for its low frequency of side effects.
Clinical studies have shown excellent results with Cialis using this dosing method. Regardless of the severity of ED, a daily intake of Cialis at 2.5mg to 5mg has demonstrated effectiveness, even in severe cases after prostatectomy. Furthermore, surveys conducted with participants have shown higher satisfaction rates compared to the traditional on-demand dosing method. However, it is important to note that this dosing method for Cialis has not been approved in Japan, where the current instruction is to take it one hour before sexual activity. Another drawback is the potential high cost of daily ED medication intake.
In addition to its ED treatment benefits, regular daily intake of one tablet of Cialis has been associated with protective effects on endothelial cells (anti-aging effect in maintaining vascular youthfulness) and relief of uncomfortable symptoms related to benign prostatic hyperplasia.
Research on the anti-aging effects of Cialis (Tadalafil) has been rapidly advancing in recent years. This is largely attributed to the approval of low-dose Cialis tablets for regular prescription in the EU and the United States between 2007 and 2008. Through actual clinical practice, it has been discovered that daily intake of Cialis can reduce the risk of vascular aging and cardiovascular diseases.
The anti-aging effect of Cialis is manifested by increasing the production of nitric oxide (NO), which is produced by endothelial cells that line the blood vessels. This anti-aging effect is known to persist for at least two weeks even after discontinuing regular intake. Since the pharmacologically active component of Cialis, Tadalafil, is completely eliminated from the body within approximately 4 to 6 days, the sustained increase in nitric oxide (NO) production beyond the 4th to 6th day after discontinuation is not a direct effect of Cialis in the bloodstream. Instead, it signifies that the endothelial cells have regained their ability to produce nitric oxide (NO) (maintaining vascular youthfulness and elasticity) through long-term regular intake of Cialis. This can be seen as a prevention and delay of arterial sclerosis during the period of Cialis intake and a subsequent specified period.
While it may seem like just two weeks, this represents a significant advancement in ED treatment, as ED medications, which were previously believed to have only transient effects that wore off after the medication's effects diminished, have now been proven to have "sustained rejuvenating effects and sustained improvement in ED" throughout the body's blood vessels, including those in the penis, when taken in small doses over an extended period of time. Furthermore, when we mentioned the "minimum two-week duration of sustained effect after long-term Cialis intake," it refers to a period of approximately four weeks. With longer periods of intake, there is potential for fundamental treatment of ED symptoms even after discontinuation of the medication and a delay in the development of arterial sclerosis.
Various indicators have been identified to evaluate the integrity of endothelial cells, such as flow-mediated dilation (FMD) of the brachial artery and penile cavernous artery, endothelin-1 concentration in the blood, inflammatory protein (CRP) concentration in the blood, vascular cell adhesion molecule (VCAM) concentration in the blood, intercellular cell adhesion molecule (ICAM) concentration in the blood, and intima-media thickness (IMT) of the vascular intima and media. Significant improvements in all these indicators have been reported with regular intake of Cialis, and the effects are known to persist even after discontinuation. From various angles and test results, regular intake of Cialis has been supported as a means of improving vascular endothelial function (endothelial cell function).
Cialis (Tadalafil) is not only effective for treating erectile dysfunction (ED) but also for improving the unpleasant symptoms associated with benign prostatic hyperplasia (BPH).
BPH affects an estimated 4.8 million people nationwide in Japan and is estimated to affect one out of every five men over the age of 50. It is known to be highly comorbid with ED.
According to a study by McVary et al., regular intake of Cialis 5mg once daily for six weeks resulted in a reduction of unpleasant symptoms of BPH, as measured by the International Prostate Symptom Score (I-PSS), from an average of 21 points to 15 points. (I-PSS is a scale that evaluates the severity of prostate disease symptoms, such as residual urine sensation and frequency of urination, ranging from asymptomatic with 0 points to severe symptoms with 35 points. A decrease of 6 points on average can be considered significant.)
Several other studies have been conducted on the therapeutic effects of Cialis tablets for BPH, and the regular intake of Cialis tablets has been proven to be effective for BPH treatment. It is currently approved and prescribed in Japan under the name "Zaltia."
〈Replacing Cialis with Zaltia for Daily Oral Administration〉
As mentioned earlier, Zaltia is marketed for the treatment of benign prostatic hyperplasia (BPH), but its active ingredient is tadalafil, which is the same as Cialis. Additionally, Zaltia is specifically sold for insurance-covered treatment of BPH, which results in a lower price. Furthermore, Zaltia is available in 2.5mg and 5mg tablets, making it suitable for daily oral administration.
By using Zaltia for erectile dysfunction (ED) treatment, you can achieve similar effects to regular use of Cialis at a more affordable cost. However, it is important to note that using Zaltia for ED treatment is considered an off-label use, and it would not be covered by Pharmaceutical Adverse Reaction Compensation System for drug side effects.
Nonetheless, the safety of daily administration for BPH has been established, and considering that regular use of Cialis itself is an off-label use, using Zaltia on a daily basis may not significantly differ from Cialis in terms of effectiveness and safety.
At the Shibuya Sancho-me Clinic, we can prescribe Zaltia 5mg to patients who wish to undergo regular treatment with Cialis (tadalafil). We offer both in-person consultations and online consultations to accommodate patients' needs.
(Summary)
Regular low-dose oral administration of Cialis (tadalafil) can be beneficial not only for ED treatment but also for its anti-aging effects on blood vessels. While cost has been a concern, using Zaltia allows for a more affordable option.
【Supervisor of this article】
Ken Takemori, MD. An anesthesiologist and Director of Shibuya 3rd Block Clinic.
(References)
Rosano GM, Aversa A, Vitale C, Fabbri , Fini M, Spera G. Chronic treatment with tadalafil improves endothelial function in men with increased cardiovascular risk. EurUrol 2005; 47 : 214–22
Aversa A, Greco E, Bruzziches R, Pili M, Rosano G, Spera G. Relationship between chronic tadalafil administration and improvement of endothelial function in men with erectile dysfunction: a pilot study. Int J Impot Res 2007; 19 : 200–207
Foresta C, Ferlin A, De Toni L et al. Circulating endothelial progenitor cells and endothelial function after chronic Tadalafil treatment in subjects with erectile dysfunction. Int J Impot Res 2006; 18: 484–8
Caretta N, Palego P, Ferlin A et al. Resumption of spontaneous erections in selected patients affected by erectile dysfunction and various degrees of carotid wall alteration. The role of tadalafil. EurUrol 2005; 48: 326–31
McVary KT, Roehrborn CG, Kaminetsky JC, et al.: Tadalafilrelieves lower urinary tract symptoms secondary to benignprostatic hyperplasia. J Urol 2007, 177:1401–1407.
Roehrborn CG, McVary KT, Elion-Mboussa A, Viktrup L:Tadalafil administered once daily for lower urinary tract symptoms secondary to benign prostatic hyperplasia: a dose findingstudy. J Urol 2008, 180:1228–1234.
Alex Gomelsky& Roger R. Dmochowski. Urodynamic Effects of Once-Daily Tadalafil in Menwith LUTS Secondary to Clinical BPH. CurrUrol Rep (2010) 11:254–260
Donatucci CF, Brock GB, Goldfischer ER, Pommerville PJ, Mboussa AE, Kissel JD, and Viktrup L: Tadalafil administered once daily for lowerurinary tract symptoms econdary to benignprostatic hyperplasia: a 1-year, open-labelextension study. Brit J Urology International 2010, 107: 1110-1116
Caretta N, Palego P, Ferlin A, Garolla A, Bettella A, Selice R, Foresta C. Resumption of Spontaneous Erections in Selected PatientsAffected by Erectile Dysfunction andVarious Degrees ofCarotidWall Alteration: Role ofTadalafil. EurUro(48)2005, 326–332
Porst H, Glina S, Ralph D, Zeigler H, Wong DG, Woodward B. Durability of Response Following Cessation of Tadalafil Taken Once Daily as Treatment for Erectile Dysfunction.J Sex Med2010,7: 3487-3494
McMahon CG.Comparison, efficacy, andtolerability of on-demand tadalafil anddaily dosed tadalafil for the treatment oferectile dysfunction.J Sex Med2005, 2:415–25
Porst H, Glina S, Ralph D, Zeigler H, Wong DG, Woodward B. Durability of Response Following Cessation of Tadalafil Taken Once Daily as Treatment for Erectile Dysfunction.J Sex Med2010,7: 3487-3494
McMahon CG.Comparison, efficacy, andtolerability of on-demand tadalafil anddaily dosed tadalafil for the treatment oferectile dysfunction.J Sex Med2005, 2:415–25
Caretta N, Palego P, Ferlin A, Garolla A, Bettella A, Selice R, Foresta C. Resumption of Spontaneous Erections in Selected PatientsAffected by Erectile Dysfunction andVarious Degrees ofCarotidWall Alteration: Role ofTadalafil. EurUro(48)2005, 326–332
Medical Column
Medicine
Others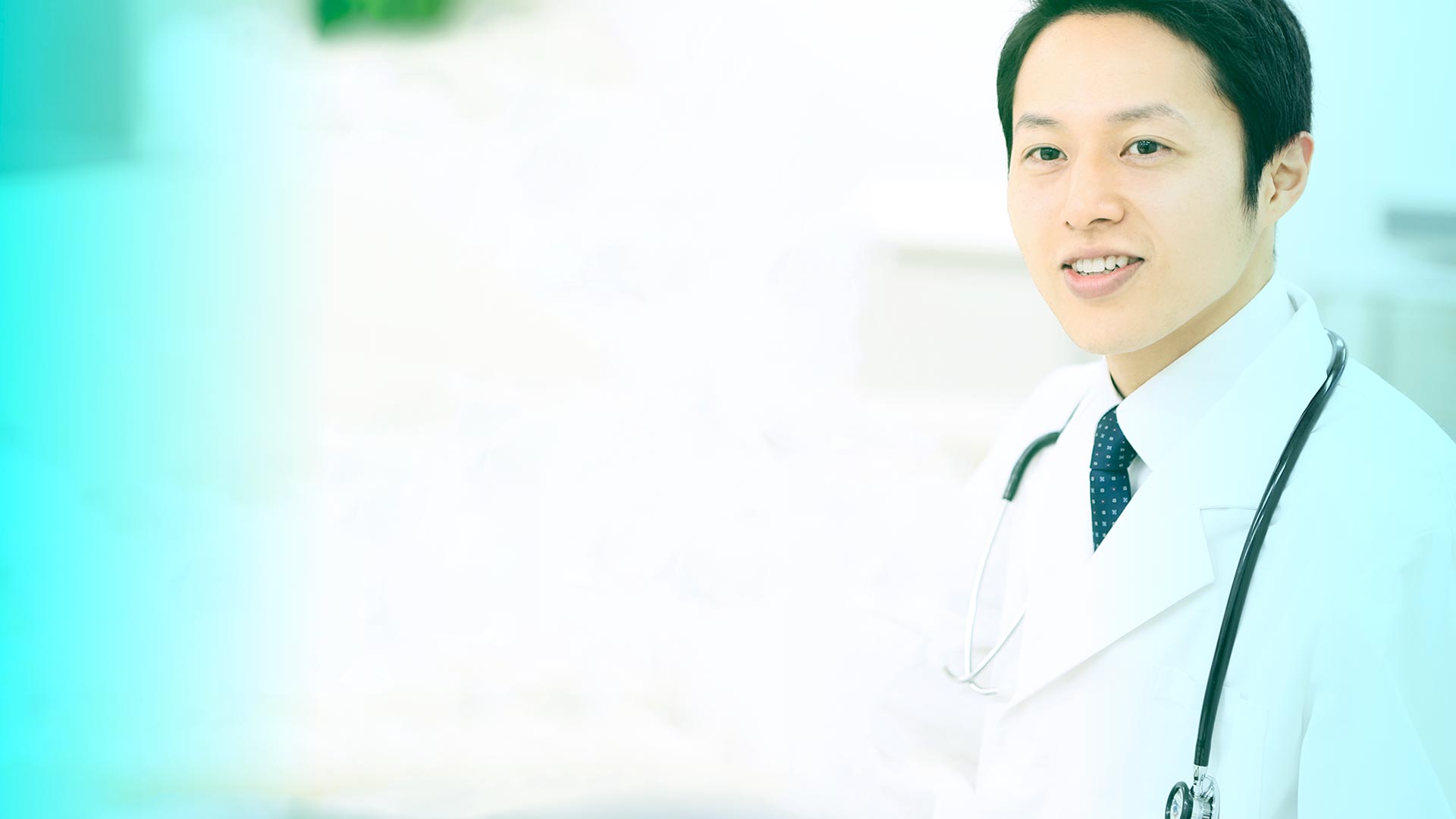 Please feel free to contact us about your problem
All doctors are men

Privacy compliance

No insurance card or ID required
03-6450-5824
Weekdays 11:00 ∼ 20:00
Saturday,Sunday 10:30 ∼ 20:00
Closed on Thursdays